Join and Discuss with others on our Facebook page
Our growing online community is a central resource for patients and individuals to come together to discuss and share information on sinus health. Send your questions directly to Dr. Grossan and find coupons and offers.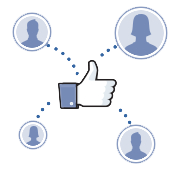 The #1 recommended non surgical drug free cure to your sinus issues
Allergy, asthma, sinus pain, cold & flu suffers, breathe a sigh of relief. The breakthrough you've been hoping for is here. The Grossan Hydro Pulse® is your all natural home treatment that instantly relieves allergy symptoms and restores your natural immune system. One of Time Magazine's inventions of the year the Grossan Hydro Pulse® is more safe and gentle than any other product out there. Say goodbye to sinus allergies and other sinus/ear problems!